SLEEP CURE SOLUTIONS is an award winning, reliable, efficient service provider of analyzing and scoring sleep studies. Since last 6 years we are helping Sleep centers, Physicians ,research centers and Sleep Services across the globe achieve better cost and work efficiencies.
Our happy clients based in Australia,USA,Europe,Netherlands,Canada etc have time and again vouched for our high quality,cost effective ,timely and accurate sleep study analysis services. All Sleep studies (Polysomnographies) are scored manually by our certified Sleep Technologists under the strict supervision of Sleep Physicians; this is our key differentiator, our reports therefore have strong clinical flavor that helps the physicians make clear clinical judgments.
We use strict internal and external quality procedures that ensure the accuracy of our scoring and our security features surpass the HIPAA requirements. We perform the most detailed degree of analysis on sleep studies including PSG, MSLT/MWT, SPLIT, PAP titrations and HST (home sleep testing).

Sleep Cure Solutions was awarded the WSD – Distinguished Activity Award by World Association of Sleep Medicine in 2015.
We are proud members of American Academy of Sleep Science, South East Asian Academy of Sleep Medicine and Indian Sleep Disorders Association. We are driven by an ongoing commitment to provide superior quality, affordability and 100 percent customer satisfaction.
Services we provide:

100% manual scoring by Registered Sleep Technologists as per American Academy of Sleep Medicine recommended guidelines .We score a variety of sleep studies, including
Full and split-night polysomnograms (PSGs);
Positive pressure titrations (CPAP, BiPAP and ASV);
Multiple sleep latency tests (MSLTs); and
Maintenance of wakefulness tests (MWTs)
PSG with extended EEGs
Portable Home Sleep Studies
Quality assurance scoring with report generation for American Academy of Sleep Medicine accreditation.
Scoring solutions tailored as per your facility needs
Remote monitoring of PSG and Positive Airway Pressure titrations.
Interpretations by American Academy of Sleep Medicine board certified sleep physicians.
Sleep Systems And Guaranteed Turnaround:
Our Registered technologists have extensive experience and knowledge on more than 14 different sleep software technologies. To name a few Compumedics, Sandman Elite, Alice Sleepware G3, Nox, Rembrant, Remlogic, Somnologica, Cadwell, Stardust ,Watermark and more.

We offer guaranteed turn-around times—same-day, 24, 48, or 72 hours— and no start-up or cancellation fees. We always work to the highest standards of quality in the sleep scoring industry.
Benefits of Out Sourcing Sleep Scoring Services To Us:
Efficient and Timely Reporting
Guaranteed & rapid turnaround times for scoring studies

Increased Organizational Flexibility
Help you focus on building and strengthening your core business such as patient follow-up, patient and physician education, and marketing.

Lower Operational Costs
Reduces operating expenses for sick and vacation time with ability to scale rapidly and flexibly to meet your growth needs without incurring additional salary costs

Commitment to Quality and accuracy Studies are manually scored by RPSGTs and also routinely scrutinized by board certified and experienced sleep physicians.

Quality Control
Stringent quality control measures in place, including regular inter-scorer as well as gold standard comparisons.

Flexibility
Our services are available on a part-time, full-time, or project basis.

Scope of Resources
We have the ability to grow with your business. We are able to guarantee the same turnaround times should your facility or business operations significantly expand.

Our Quality Assurance Program And How It Works:
We have a dedicated Quality Department with well formulated Policies headed by the Medical Director who ensures no deviations are made and all international standards met

Provide us with your Sleep Lab scoring standards.
Request a Free scoring trial: send us 4-5 files for free of charge scoring.
Our Scoring services authorization is received before we start to score for you.
Trial studies can be reviewed by your sleep physician and changes required can be incorporated.
Our best in industry multi-level quality control has proven its efficiency and loved by sleep clinics and sleep professionals. Our core team of highly experienced and trained scorers and physicians mainly consists of PSG technologists with full RPSGT credentials and MD. They utilize the latest AASM recommendations and work 24/7 to satisfy our Clients needs. Our quality assurance teams of senior technologists oversee and supervise scorers' work on a permanent basis. Their main goal is to make sure that the scoring process and timing is in accordance with our Clients' Policy and Procedure requirements and comply with AASM recommendations. Our technical experts provide HIPAA compliant securely encrypted transactions.

All Clients questions answered and all problems and issues addressed in a timely manner. Please give us a call or send us an email in case if you believe there is a problem with files scored. If for some unlikely reason we will have to do a file re-scoring, or review the scoring work there will be no extra charge to you.

All the scorings may be accompanied by our experts comments regarding collections quality and quality improvement suggestions.

We stay behind our quality and guarantee your satisfaction
OUR TEAM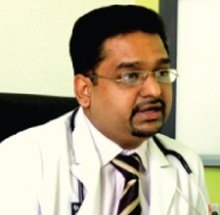 Dr. Himanshu Garg
Director & Chief Executive Officer
"Dr Himanshu Garg is a Respiratory and sleep physician extensively trained in India and Australia. He is amongst a handful of people outside of North America who have been certified by the American Academy of Sleep Medicine in Behavioral Sleep Medicine. He is playing a pioneering role in the emergence of sleep medicine in the region. An RPSGT himself he set up his unique venture Sleep Cure Solutions which provides sleep study analysis and interpretation solutions to centers across the world .He has extensively published and presented in all the major forums in the field nationally & internationally.He is the founder of South East Asian Academy of Sleep Medicine which is serving as a common platform for emergence of sleep Medicine the region and have organized two international congresses under his leadership. He is developing Sleep Medicine clinics in India and shall be soon expanding its reach in nearby countries. He also serves as Head of Department Respiratory diseases & Sleep medicine at Artemis Hospitals. He is loved by his patients and respected by the business community. "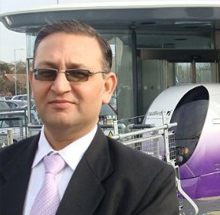 Mr Vikas Chopra
Director Strategy and Marketing
" He is a visionary business leader, a change agent, an execution master. He has over 19 years' experience in leading strategic marketing initiatives to drive profitability in across wide spectrum of sectors. He believes in utilizing technology in driving innovation and improving access to healthcare. Vikas moved to Sleep Cure Solutions after a successful stint in Fairwood Holdings Pvt Ltd, led the business for the India and Middle East region. An MDI postgraduate, Vikas brings a wealth of experience as a senior business leader with rich business management experience in both Indian and global companies."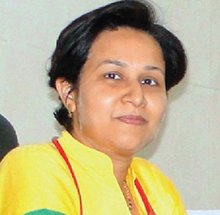 Dr. Prerana Garg
Director and Co-Founder
"She is co founder and Director at Sleep Cure Solutions. With a business degree from IIM Calcutta she spearheads the Operations and Medical Affairs of the organisation. An ultimate professional, with a deep grasp of her field of expertise, and the drive and focus on results to achieve that vision Dr. Prerana has received the prestigious Women Entreprenur of the Year Award, 2017– Healthcare . She was the winner of Quality Champion Award by Johnson &Johnson and Operational Excellence Award by Philips Healthcare. Sleep Cure Solutions under her able leadership was nominated as the Business of the Year Award – Healthcare in 2017.

We take pride in the quality and professionalism that we deliver. We strive to provide the highest quality and one of the lowest cost sleep scoring services available in the market. We work closely with you to meet your scoring needs in a timely manner with your complete satisfaction. "